---
Learn Safety and Quality aspects of Fu Zi at 43rd TCM Congress in Rothenburg
---
In recent years, Fu Zi (Aconite) has become the most popular issue for Chinese herbal medicine in the West. Dr. Wu-Chang Chuang, an expert of Pharmacology and authentic medicinal herb from Taiwan, will deliver presentations on the topic of The Safety Aspects of Fu Zi in herbal medicine and Dao Di Herbs and Modernization Chinese Medicine at the 43rd TCM Congress held in Rothenburg, German on May 19~20, 2012. It is the biggest annual TCM congresses in Europe, provides a worldwide platform for TCM experts and acupuncturists to share their knowledge on various subjects of Chinese medicine.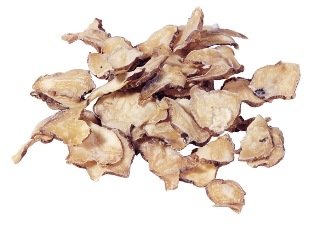 Fu Zi (Aconite) is acrid, sweet, hot and toxic. It should always be processed. Appropriate processing has a distinct effect on its function. "Dao Di Herbs" this term is usually referred to as the authentic herbs that come from their place of origin, and are processed properly, according to Pharmacopoeia the People's Republic of China. Learning the concepts of quality control of Fu Zi and how Dao Di Herbs reflect the efficacy of many commonly used Chinese herbs will be a clinical asset for practicing professionals.
Dr. Chuang, who is also the Guest Professor of Anhui University of Traditional Chinese Medicine, China, has been focusing on extensive researches of herbal quality since 1996. Moreover, Dr. Chuang has participated in numerous projects on herbal medicine research that includes "Achievements Collection of the Plan (2006) of Establishing Medication Safety Environment of Chinese Medicine in Taiwan". He also serves as the associate editor of Sun Ten Medical Journal.
For more information about the 43rd TCM Congress Rothenburg, please visit http://www.tcm-kongress.de/en/index.htm