Eating Right From A TCM Standpoint: Controls Dyslipidemia
---
Eating Right From A TCM Standpoint: Controls Dyslipidemia
---
Eating the right foods can control dyslipidemia, the abnormal amounts of cholesterol and/or fat in the blood. In a lecture made by Taipei City Hospital Renai Branch TCM Director Dr. Tsao-Zhong Chen, suitable quantities of Fructus Crataegi (Shan Zha) or Fructus Lycii (Gou Qi Zi) soaked or boiled in hot water can be used to replace tea, and suitable amounts of garlic, onion, cumber, chive, mushroom, ginger, seaweed, apple, and fish can all aid reducing high levels of blood lipids. Dr. Tsao-zhong Chen specifically recommends individuals, who have high blood lipid levels to moderately consume 5 grams of Fructus Crataegi (Shan Zha) and 4 grams of Fructus Lycii (Gou Qi Zi) boiled in 500cc of water for 15 minutes.
Many plain food ingredients and medicinal herbs have properties that aid reducing blood lipid levels. Doctors note that a balanced nutritional diet is the primary principle to abide by when trying to lower blood lipid levels with dietary changes. Also important, is to eat lighter, less refined natural foods such as cucumbers, Chinese yam, and mushrooms, which are all good choices to lower blood lipid levels.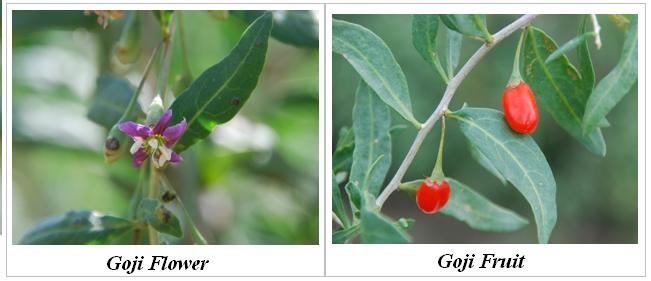 Commonly prescribed modern medications that lower blood lipid levels can prevent the liver from forming cholesterol. In clinical settings, it is used to treat hyperlipidemia, the excess amount of cholesterol and/or fat in the blood. However, these medications can also cause your liver function index to increase. Should patients with liver dysfunction or illness require these prescribed drugs, doctors will usually adjust prescription potencies accordingly, meanwhile requiring periodic blood samples for liver function tests.
Doctors recommend patients not to combine multiple blood drugs that lower blood lipid levels. Therefore, when taking high dosages of health supplements that contain active ingredients, it is best to notify your doctor.
Sun Ten specifically chooses Goji grown and processed in Zhongning county, Ningxia from properly managed large plots, inspecting for color, size, flavor, sulfur residue and pesticide residues, making sure they meet all our standards. These Goji is certified as Grade A by the China Organic Food Standards (LB-23-0707281670A)
Sun Ten has commissioned SGS Taiwan to test these Goji for the pesticides and heavy metals contaminants, the test results showed Sun Ten Goji are free of pesticides and heavy metals contaminations.
There are many purity problems with the Goji sold in the common and wholesale markets. However, there are still high quality, safe Goji (Lycium barbarum Linn.) available, through actual visit of the cultivation site to ensure that farms are properly managed and the appropriate processing methods are used.
Related Posts