Chinese Medicine: New trends in clinical research
---
Chinese Medicine: New trends in clinical research
Despite its history, traditional Chinese medicine didn't have its own system of research.
But with new trends, it is growing now
---
By: N.namazi
Source: Healthcare Digital
Modern medicine has a well established system in place for clinical research – it makes use of evidence based strategies to draw conclusions. Previously, traditional Chinese medicine made use of customized treatments depending on individual demands. It formulates treatments without necessarily considering the principles of modern medicine. The regular method of random selection, blinding and placebo control along with statistical analysis is mostly ignored. This is primarily the reason why the growth of traditional Chinese medicine has been curtailed.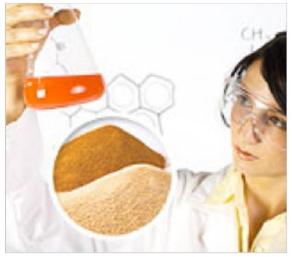 However, due to recent advancements, the volume of applied research in traditional Chinese medicine is growing at a rapid pace and its quality has only enhanced in time. Owing to a number of factors, traditional Chinese medicine is reviving these days. Currently, Chinese patent medicine treatments are applied in a number of treatments. Due to the rise of evidence based-treatments, increasing number of health professionals are embracing this form of medicine.
As per recent findings, changes have occurred in the clinical research trends for traditional Chinese medicine. First and foremost, researchers are beginning to stress a lot more on the significance of clinical trials. Several experts including clinicians, pharmacologists, statisticians and epidemiologists are in the process of discussing and creating clinical trial protocols for traditional Chinese medicine. In addition to this, quality control is also greatly emphasized. Furthermore, experts are also discovering evaluation methods apt for this ancient healing technique.
Randomized controlled trials are conducted in ancient Chinese medicine now. But, with the emergence of Circular Model, people are scanning the hierarchy model which greatly emphasizes on internal validity and experimental evidence. Clinical research balances the weaknesses of one method with the strengths of the other. Researchers are at present trying to discover this balance for traditional Chinese medicine.
Ancient Chinese medicine is an individual therapeutic system for diseases or conditions; it is distinctly different from western medicine. The goal of clinical trial is to evaluate the effectiveness of the treatment of the disease. The result of the trail must be based on nationally or internationally recognized criteria. In traditional Chinese medicine, it is vital to report the diagnostic criterion and this must be parallel to the aim of the treatment. If the goal is to cure a disease or symptom, the final measures must be related to the patient & must be internationally or nationally recognized. Conversely, if the aim of the treatment is to improve specific symptom, it is of the essence to report traditional Chinese medicine outcome measures.
Clinical research should be methodically examined, reviewed, summarized, and disseminated. It should result in evidence based decision making rather than experience based decision making like in the case of traditional Chinese medicine.
Related Posts