Breakthrough of Cell Analysis Technology Accelerates TCM Research
---
Breakthrough of Cell Analysis Technology
Accelerates TCM Research
---
Source: BioSpectrum
In Beijing, China last month (October), many experts in various fields of cell biology from Asia Pacific region gathered in a summit forum, which represented the new cutting-edge technology in the field of cell analysis. At this forum, a groundbreaking application of Real-time Cell Analysis technology used in traditional Chinese medicine (TCM) was profoundly discussed.
For a long time, due to its unique theory system, relatively low costs and its generation-to-generation efficacy, Chinese herbal medicine has been widely used for thousands of years in the Asian region, including China. So far, TCM still has a huge market around the world, especially in Asian countryies. However, many current TCM products lack verification by modern molecular technology and strict quality control system, resulting in inconsistent quality of many Chinese medicinal herbs, losing of genuineness, unclear biological active ingredients, which are major challenges restricting further development and use of TCM. Consequently, TCM pharmaceutical factories need to keep innovating, integrating current molecular technologies with traditional TCM research, to actively explore new methods for TCM research, and better promotion of our Chinese medicinal herbs. This is part of TCM modernization.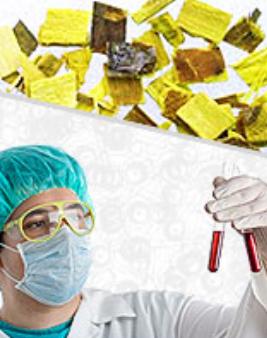 In order to identify and evaluate whether a Chinese medicinal herb is genuine or not, the researchers apply new biotech system to establish cell standard map modes separately for natural herbs and their commercial products, compared their potential biological active constituents, and further estimated the efficacy of Chinese medicinal herbs. This pilot test is the first time for researchers to establish the cell reaction maps of 245 "genuine" Chinese medicinal herbs on phenotypic features. The new technology can provides a new aspect for understanding the reaction of cell population to herbal mixtures, which is conductive to the standardization and modernization of TCM and provides a good certification method for future development of TCM. Furthermore, this new biological technology is also applied to the R&D of anti-tumor drugs, for it enables researchers to understand cancers more thoroughly and find optimal drugs to better treat cancers.
With the researchers' endeavors, new cell analysis technology is invented to explore and modernize TCM. In terms of development of modern TCM and analysis of the underlying pharmacological mechanism, this ground-breaking technology is of milestone significance to the development of Chinese medicinal herbs. It not only showed this technology enables a common and quantifiable analysis method in TCM, but also provided a new basis for the efficacy check of traditional and natural herbs.
Related Posts