EC Clever to Remove Botanicals from Nutrition and Health Claims
---
EC Clever to Remove Botanicals from Nutrition and Health Claims
---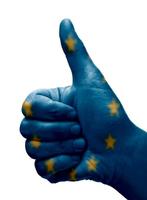 © NUTRAingredients.com
The European Commission (EC) decision last week to take away botanicals from the nutrition and health claim process for further review has been welcomed by the botanicals and broader supplements sector.
Botanicals were the easiest category to remove from the process due to a lack of harmonization across the 27-member European Union bloc, since botanicals authorized under the Traditional Herbal Medicinal Products Directive (THMPD) could make claims with little proof other than traditional usage, while food supplements could not.
Groups like the European Federation of Associations of Health Products Manufacturers (EHPM) and the European Botanical Forum (EBF) praised the pragmatism of the Commission's decision.
The EC indicated that the botanical category would be dealt with after June 2011, with the Commission underlining incongruity between the nutrition and health claims regulation's treatment of botanicals and that of the THMPD, as "a potential problem".
It added: "The solution adopted today will increase legal certainty for operators and national enforcement authorities and reduce implementation burden. Furthermore, it will allow the Commission to reflect on a consistent treatment of claims on botanicals (which include, for example, Linum usitatissimum, Aloe barbadensis, Hypericum perforatum, Echinacea pallida)."
References:
---
Know More About the "Article 13 - General Function"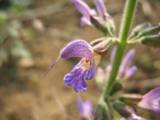 "General function" claims under Article 13.1 of the EC Regulation on nutrition and health claims refer to the role of a nutrient or substance in growth, development and body functions; psychological and behavioral functions; slimming and weight control, satiety or reduction of available energy from the diet. These claims do not include those related to child development or health or disease risk reduction .
EFSA's scientific evaluation helps to ensure that claims made on food labeling and advertising regarding nutrition and health are meaningful and accurate, and can thereby help consumers in making healthy diet choices.
As of November 2010, EFSA had published 200 opinions providing scientific advice on more than 1,700 "general function" health claims. These were drawn from a list of 4,637 claims submitted to EFSA by the European Commission between July 2008 and March 2010 when EFSA received the latest 452 claims for evaluation.
The updated final list of 4,637 claims was the result of a consolidation process carried out by the Commission, after examining over 44,000 claims supplied by the Member States. The complete list was published on the EFSA website in the form of an Access database in May 2010.
EFSA expects to complete the evaluation of the general function health claims prioritized by the Commission by the end of June 2011.
Download:
Related Posts