Research Found A Constituent from Licorice Root May Improve Neurodegenerative Diseases
---
Research Found A Constituent from Licorice Root
May Improve Neurodegenerative Diseases
---
The neuroscientist, Dr. Rosemarie Booze of University of South Carolina (USC), recently found a kind of natural compounds in medicinal herbs holds the key to help prevent or treat neurodegenerative diseases, such as Alzheimer's disease, Parkinson's disease, and even HIV-related dementia. Dr. Booze's research shows that a substance found in Radix Glycyrrhizae (Licorice root, Gan Cao) may prevent the nerve cell loss in the brain, which is associated with those devastating health problems.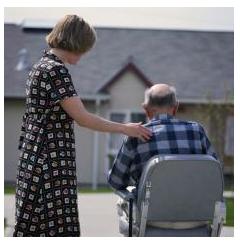 © MedlinePlus
Dr. Booze is the Bicentennial Chair Professor in Behavioral Neuroscience in the College of Arts and Sciences in USC. She isolates "liquiritigenin" from licorice root, and tests its medicinal effects on brain cells (neurons). Liquiritigenin is one of several natural phytoestrogens, which mimics the hormone estrogen. Dr. Booze says: "We know that liguiritigenin is the active compound in one TCM herb, and is used to treat post menopausal women. We are looking at it for its brain effects. Liquiritigenin maybe new in the Western cultures, but it has been used in Eastern cultures for thousands of years. Plants are amazing chemists; we are testing the ability of herb-derived phyto-estrogens to help nerve cells survive in neurodegenerative diseases and keep neurons connected and functional. Liguiritigenin is a natural compound, and it can be absorbed easily in the intestines and crosses the blood-brain barrier very well!"
She is passionate about pursuing the potential of plant compounds of help so-called incurable brain diseases. She hopes that the natural compounds from medicinal herbs can prevent and slow neurodegeneration in these devastating diseases.
Reference: http://www.peoplesfood.net/show_news.php?n=17170
Related Posts