Solving a Traditional Chinese Medicine Mystery
---
Solving a Traditional Chinese Medicine Mystery
---
Researchers at the Johns Hopkins School of Medicine have discovered that a natural constituent isolated from a traditional Chinese medicinal herb, Triptergium wilfordii Hook F. (雷公藤, Lei Gong Teng, Thunder God Vine), used for hundreds of years to treat many conditions, works well by blocking gene control machinery in the cell. Thunder God Vine (Lei Gong Teng) is regarded as toxic and used externally to treat rheumatoid arthritis and sciatica. This report, published as a cover story of the March issue of Nature Chemical Biology, suggests that the natural constituent could be a starting point for developing new anti-cancer drugs.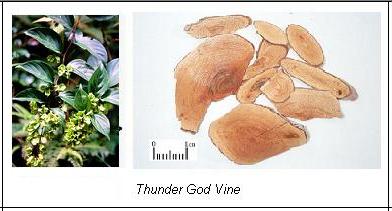 The extracts of Triptergium wilfordii have been used to treat a whole host of conditions and highly lauded for anti-inflammatory, immunosuppressive, contraceptive and anti-tumor activities. The researchers have known about the active compound, triptolide, which can stop cell growth, since 1972, but only now have they figured out what it does.
Triptolide, the active ingredient purified from Tripterygium wilfordii, has been shown in animal models to be effective against cancer, arthritis, and skin graft rejection. In fact, triptolide has been shown to block the growth of all 60 U.S. National Cancer Institute cell lines at very low doses, and even causes some of those cell lines to die. Other experiments have suggested that triptolide interferes with proteins known to activate genes, which gives the researchers an entry point into their research. Using information already known about these proteins and testing the rest to see if triptolide would alter their behaviors, the research team finally found that triptolide directly binds to and blocks the enzymatic activity of a protein.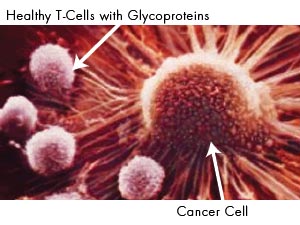 Triptolide's general ability to stop enzymatic activity explains its anti-inflammatory and anticancer effects. And its behavior has important additional implications for circumventing the resistance that some cancer cells develop to certain anti-cancer drugs. The researchers are eager to study it further to see what it can do for future cancer therapy.
Source:
http://www.physorg.com/news/2011-03-traditional-chinese-medicine-mystery.html
Related Posts