Herbal Medicine Registrations Reach 100 Under THMR Scheme
---
Herbal Medicine Registrations Reach 100 Under THMR Scheme
---
The number of traditional herbal medicines approved by the UK's drugs safety watchdog has reached 100, guaranteeing the safety of the products for the public.
The Medicines and Healthcare products Regulatory Agency (MHRA) has now granted 100 registrations to herbal products under its Traditional Herbal Medicine Registration (THMR) scheme.
The MHRA said the registration process was important because there was continuing evidence of low grade, and sometimes dangerous, unlicensed products on the market.
Past problems have included products containing the wrong, and sometimes toxic, herbs as well as so-called 'herbal' products that have been adulterated with random quantities of potent pharmaceutical substances to enhance their effect.
A more common problem has been weak or absent product information. Consumers were not sufficiently informed on whether there would be interactions with other medicines, any known side effects or if the product would be safe to be taken in pregnancy or by children.
Recent alerts included:
one in February in which people were warned about an adulterated herbal weight loss pill that contained twice the prescribed dose of banned pharmaceutical ingredient sibutramine

in November of last year a warning about 'herbal slimming pills' containing sibutramine

in October of last year a herbal product alert over Payouji (or Paiyouji) tea and Pai You Guo (Slim Capsules) in which the MHRA advised consumers not to use these products due to concerns about possible side-effects

in September of last year, warnings were received from overseas medicine regulators about herbal medicinal products that carried a public health risk.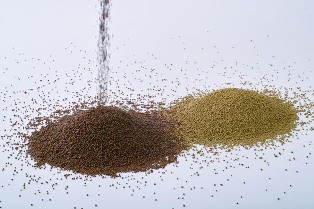 MHRA head of herbal medicine policy, Richard Woodfield, said: "The growth of the THR scheme means that consumers will have access to a wide choice of over-the-counter herbal medicines made to assured standards.
"The current signs are that the market will be lively and competitive. The key difference for consumers is that in future they will be in the driving seat and able to make an informed choice when they wish to use these medicines."
The THR scheme takes full effect from 30 April.
Source: http://www.onmedica.com/NewsArticle.aspx?id=bac6daf8-358e-49bc-a6fe-ee115340c1f5
Related Posts