AOAC Published A Draft Guidelines for Botanical Identification Methods Validation for Public Comment
---
AOAC Published A Draft Guidelines for
Botanical Identification Methods Validation for Public Comment
---
Under development for nearly 2 years, draft guidelines for validating botanical identification (ID) methods have now been posted to the AOAC website at www.aoac.org, and are available for public comment for 6 weeks. Comments from interested parties will assist AOAC in providing recommendations to method developers.
Developed under the National Institutes of Health (NIH) initiative on dietary supplements, the guidelines are AOAC's response to the ever increasing need for identity testing (Final GMP rule requires 100% testing for identity of incoming botanical ingredients), and they seek to provide technical guidance for the validation of botanical ID methods. The guidelines include sections on Scope, Applicability, Terms and Definitions, and Validation Study Protocols.
As background, the expert review panel (ERP) responsible for drafting guidelines for validating botanical ID methods was formed last year, and is now tasked with reviewing and revising them. The task of the ERP has not been to set specifications or tests for botanical ID methods, but rather to develop guidance for validating whichever test has been chosen to identify the botanical, explains ERP chairman James Harnly, U.S. Department of Agriculture. The ERP considers identity specifications to be morphological, histological, genetic, and chemical or other characteristics that define a target botanical material. Specifications may include, but are not limited to, data form macroscopic, microscopic, genetic chromatographic fingerprinting (e.g., CE, GC, LC, TLC, HPTLC), and special fingerprinting (e.g., IR, NIR, NMR, MS UV-Vis) methods.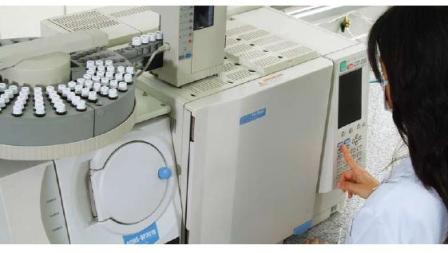 The ERP has determined that the Probability of Detection (POD) model, originally developed for AOAC's biological threat agent initiative, is applicable to botanical ID methods. AOAC statistical advisors confirmed that the model can be applied to any ID method that returns a "yes" or "no" answer. For the botanical initiative, the model was revised as the Probability of Identification (POI) model with appropriate terminology. The POI model will be submitted for consideration for publication in the Journal of AOAC INTERNATIONAL and is an addendum to the validation guidelines.
It is expected that the guidelines, after public comment, will be completed and reviewed by the AOAC Official Methods Board this fall for adoption as AOAC guidelines.
AOAC invites interested parties to provide comments on the guidelines, preferably by e-mail, to ERP chair James Harnly at james.harnly@ars.usda.gov by July 27, 2011.
For the draft guidelines for validation of botanical ID methods, CLICK HERE; for the POI paper, CLICK HERE.
For more information on AOAC's dietary supplements initiative, contact Bob Rathbone, senior director, methods validation and publications, at rrathbone@aoac.org.
Reference: http://www.aoac.org/News/botanical_ID.htm
Related Posts