Corydalis (Rhizoma Corydalis; Yan Hu Suo)
---
TCM Herbal Story
Corydalis (Rhizoma Corydalis; Yan Hu Suo)
---
During the Tang dynasty, there was a mountain called Xi Men Yen, located in Dong Yang of Zhejiang province. One day, an old man went searching for herbs in Xi Men Yen and accidentally fell down from the mountain.
The old man became unconscious. When his family finally found him, the old man was covering with bruises. When he woke up, not only was he unable to move and was in a lot of pain. He asked his family to dig out the corm from the nearby weed, and boiled with water before taking it. After several days, the pain was magically relieved, and the old man was able to walk again. Witnessing the wonders of this herb, his family asked the old man for the name of the herb. The old man replied that it is called "Yan Hu Suo", and the use of herb was also begun to be known.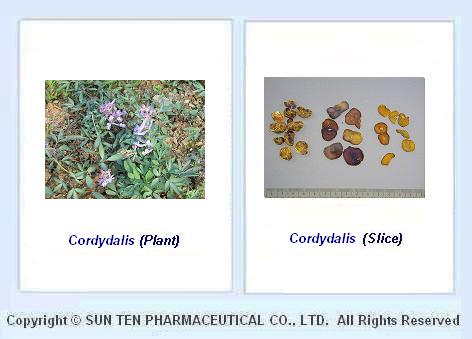 Corydalis is the rhizome of Corydalis yanhusuo W. T. Wang. Its properties are acrid, bitter, and warm. It enters through the heat, liver, lung, and stomach.
Actions & Indications:
Invigorates the blood and alleviates pain

Promotes the movement of qi and alleviates pain
Caution & Contradiction
Contraindicated during pregnancy.
The original article is from Brion Research Institute, translated by Sun Ten Pharmaceutical Co., Ltd.
For Chinese/original version, please go to:
http://www.brion.org.tw/index.php?option=com_content&task=view&id=1279
Related Posts