Drynaria (Rhizoma Drynariae; Gu Sui Bu)
---
TCM Herbal Story
Drynaria (Rhizoma Drynariae; Gu Sui Bu)
---
According to legend, when Shennong was collecting herb in the mountain one day, he fell down from the high grounds and broke his leg. As he went to the mountain alone, it was quite certain that he would lose his life unless somebody came to rescue.
When all hope seemed lost, a group of monkeys came out of nowhere. The monkeys each held a tuber in their hands and offered the tuber to Shennong. Thinking it was worth a try, Shenong took a bite of the tuber and swallowed some of the juices. He also used some of the juices on the wounds. Magically, his leg started to feel better after a while and his leg was healed after several days.
After recovery, Shennong traced the path of the monkeys and found the plant bearing this tuber. He then named the plant "Gu Sui Bu", meaning "healer of broken bones".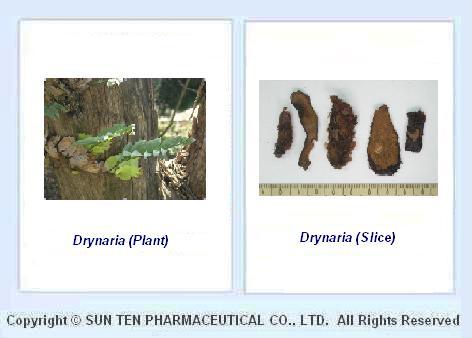 Drynaria is the rhizome of Drynaria fortunei (Kunze) J. Sm. Its properties are bitter and warm. It enters through the kidney and liver channels.
Actions & Indications:
Tonifies the kidney.

Promotes mending of the sinews and bones.

Stimulates the growth of hair.
Caution & Contradiction
Use cautiously in patients with yin deficiency or those without blood stasis.
The original article is from Brion Research Institute, translated by Sun Ten Pharmaceutical Co., Ltd.
For Chinese/original version, please go to:
http://www.brion.org.tw/index.php?option=com_content&task=view&id=2045
Related Posts