Artemisia (Folium Artemisiae argyi; Ai Ye)
---
TCM Herbal Story
Artemisia (Folium Artemisiae argyi; Ai Ye)
---
In ancient time there was a man named Mo Yao. One day, he saw an old elephant lying beside the reeds and was groaning with pain. The elephant noticed Mo Yao passing by and raised his feet, which had a sharp nail stuck in it. In order to relieve the elephant from pain, Mo Yao pulled the nail out, but blood started gushing from the wound. Seeing the blood, the baby elephant nearby quickly grabbed some Artemisia and passed them to Mo Yao. Mo Yao then placed the herb on the wound and the blood stopped shortly.
In order to express their gratitude, the old elephant and the baby elephant often visited Mo Yao and assisted with plowing after recovery. More importantly, Artemisia was now being recognized as a herb with medicinal value.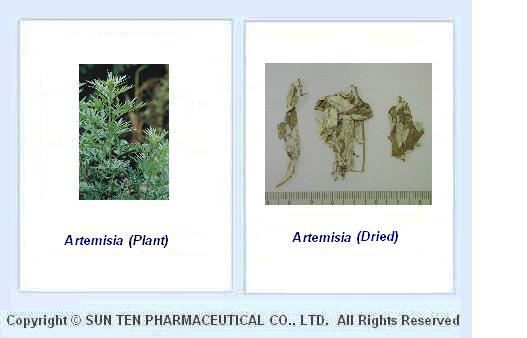 Artemesia is the leaf of Artemisia argyi Levl. Et Vant. Its properties are bitter, acrid, and warm. It enters through the spleen, liver, and kidney channels.
Actions & Indications:
Warms the womb and stops bleeding.

Warms the womb and pacifies the fetus.

Disperses cold and alleviates pain.
Caution & Contradiction
Use with caution in cases of heat in the blood or yin deficiency.
The original article is from Brion Research Institute, translated by Sun Ten Pharmaceutical Co., Ltd.
For Chinese/original version, please go to:https://www.rxhelp4nv.org/
Related Posts