Commonly Used Chinese Herb Formulas with Illustrations - Ginseng and Astragalus Combination (Bu Zhong Yi Qi Tang)
---
1311 補中益氣湯 (Bu Zhong Yi Qi Tang)
Ginseng and Astragalus Combination
Tonify the Middle and Augment the Oi Decoction
---
【Formulation】
| | | | |
| --- | --- | --- | --- |
| Chinese Name | Pharmaceutical Name | Pin Yin Name | English Name |
| 黃耆 | Radix Astragal | Huang Qi | |
| 炙甘草 | Radix Glycyrrhizae praeparata cum melle | Zhi Gan Cao | |
| 人參 | Radix Ginseng | Ren Shen | |
| 生薑 | Rhizoma Zingiberis recens | Sheng Jiang | |
| 陳皮 | Pericarpium Citri reticulatae | Chen Pi | |
| 白朮 | Rhizoma Atractylodis macrocephalae | Bai Zhu | |
| 當歸 | Radix Angelicae sinensis | Dang Gui | |
| 大棗 | Fructus Jujubae | Da Zao | |
| 升麻 | Rhizoma Cimicifugae | Sheng Ma | |
| 柴胡 | Radix Bupleuri | Chai Hu | |
【Classic Literature Reference】
Pi Wei Lun (A Treatise on the Spleen and Stomach, 1249).
Compiler: Li, Gao.
【Indications】
Traditional:

Deficiency of Spleen and Stomach qi marked by fever, spontaneous sweating, thirst, a preference for warm beverages, shortness of breath, disinclination to talk, fatigue, weak limbs, a pale complexion, loose stools, a pale tongue with thin and white coating, and a surging and forceless pulse.

Deficiency and sinking of qi marked by prolapsed uterus, prolapsed rectum, chronic diarrhea, and chronic dysentery.
Modern: General weakness or weakness following a severe illness, hysteroptosis, prolapsed rectum, gastroptosis, fever, chronic fatigue syndrome, myasthenia gravis, cancer, chronic gastritis, chronic hepatitis, chronic nephritis, leukorrhea, chronic bronchitis, angioneurotic headache, chronic rhinitis, leukopenia, and coronary heart disease.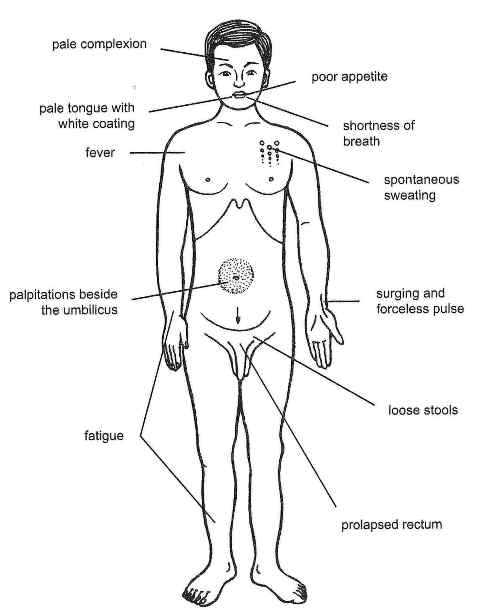 Pattern of Spleen and Stomach Qi Deficiency/Sinking of Qi
【Herbs and Actions】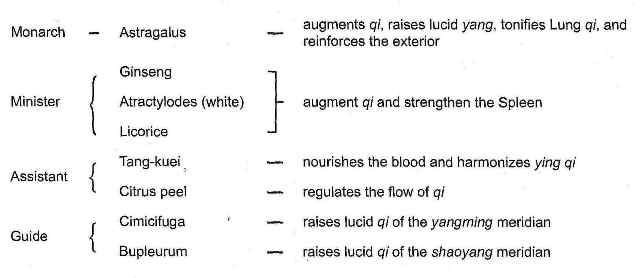 Join our member to get full-text article! Join Free!
【Pharmacological Studies】for members only
【Clinical Applications】for members only
【Discriminations】for members only
【Precautions】for members only
【References】for members only
Related Posts