Taiwan high school students won iGEM 2016 with design of Biosensors for toxins in Chinese Medicine 2017.2.20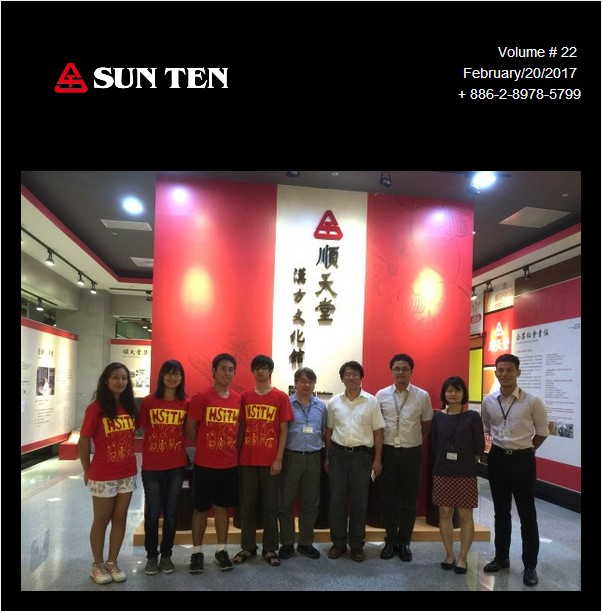 Taiwanese high school students won the Grand Prize with their design of Biosensors for Toxins in Chinese Herbal Medicine from iGEM 2016
Cheers to the new blood of the TCM analysis development! Being one of the technical supporters for team HSiTAIWAN, Sun Ten Pharmaceutical Co. Ltd is proud to share that team HSiTAIWAN won the Grand Prize with their "Herb Tasters Project" in the International Genetically Engineered Machine Competition 2016, (iGEM 2016).
Grouped by the students from the Affiliated Senior High School of National Taiwan Normal University (HSNU), Taipei Municipal Lisan High School (LSSH) and Stevenson School in California, USA, team HSiTAIWAN created a series of biosensors based on E. coli to detect heavy metals and aflatoxin in Chinese Medicine. Current methods to detect the poisons are either too expensive or inconvenient to average consumers, thus they aimed to provide a cheap and user friendly bio-kit pacakge to detect the poison levels with visible fluorescent protein. Not to mention the product come with a biosafety mechanism to prevent of E. coli from spreading and polluting the environment. We hope this production would become a widely available test and will encourage people to continue taking the Chinese Medicine.
Source: http://2016.igem.org/Team:HSiTAIWAN#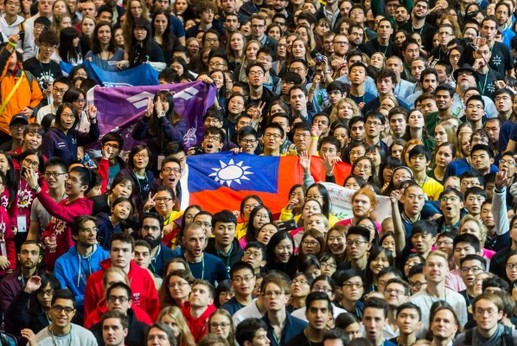 Photo taken by HSNU teacher Shu-Ching Su.
Related Posts