Brion Research Institue of Taiwan and Herbprime establish PhD studentship in traditional medicine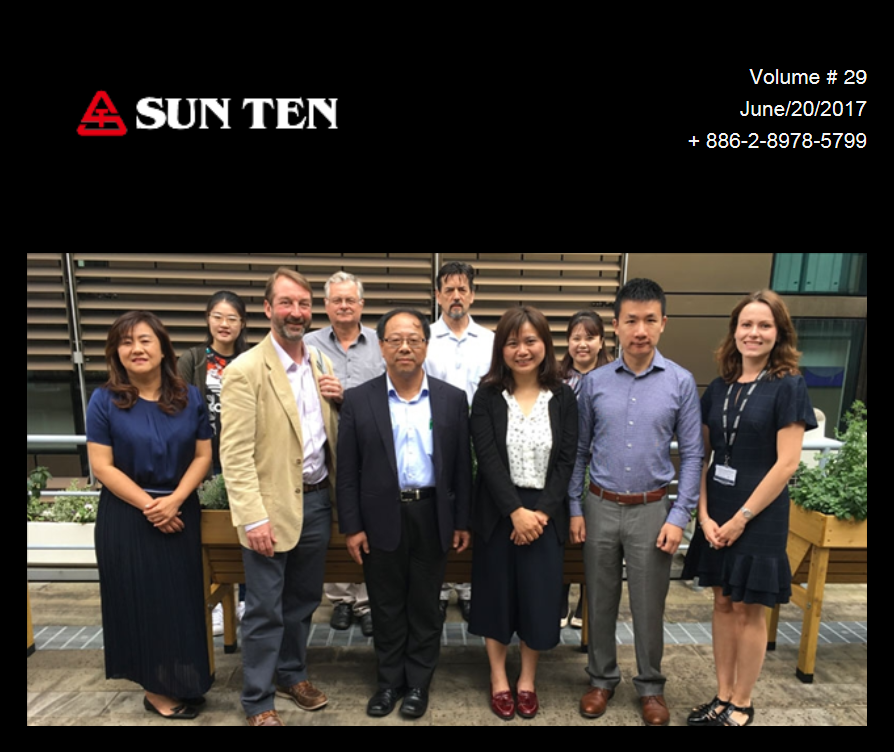 BRION RESEARCH INSTITUTE OF TAIWAN AND HERBPRIME ESTABLISH PHD STUDENTSHIP IN TRADITIONAL MEDICINE
The Brion Research Institute of Taiwan and Herbprime Co., Ltd. have established a new PhD studentship at the University of Westminster to advance the field of Traditional Chinese Medicine.
.
Brion Research Institute of Taiwan is sponsored by the world leading herbal extracts manufacturer of Sun Ten Pharmaceutical Co., Ltd. and is dedicated to the modernisation of Chinese Medicine through scientific researches. Herbprime Co., Ltd. is the major supplier for the Traditional Chinese Medicine (TCM) community in the United Kingdom.
.
This generous support will cover tuition fees, stipend and bench fees to support the PhD student during their research within the University of Westminster's Faculty of Science and Technology. This special initiative forms part of the 70th anniversary celebrations of Sun Ten Pharmaceutical Co., Ltd.
.
A delegation from both companies visited the University earlier this month to join Westminster academics Professor Jimmy Bell and Dr Anthony Booker, as well as Professor Michael Heinrich from University College London.
.
Dr Wu-Chang Chuang and Ms Avon Chang from Sun Ten Group, and Ms Amy Tso and Mr Patrick Chen from Herbprime Co., Ltd. presented the academics with botanical reference standards to celebrate this significant collaboration with the University's Department of Life Sciences and EASTmedicine Research Group.
.
Senior Lecturer in Chinese Herbal Medicine and Medicinal Plant Science Dr Anthony Booker said of the studentship: "This new PhD scholarship will enable one talented researcher to investigate the quality and safety of Traditional Chinese Medicines dispensed in the UK. This is an exciting and ever-expanding field of research and I am delighted to be supervising this PhD project made possible thanks to Brion Research Institute of Taiwan (Sun Ten Group) and Herbprime Co., Ltd., with whom I've worked closely over the past ten years."
.
The PhD student will specifically focus on analysing the supply chains of selected medicinal plants and developing strategies for effectively controlling the quality of products at different stages, beginning with wild collection or cultivation. It is expected that the student will spend some time in Taiwan and China, involved in method development and supply chain analysis fieldwork.
.
Casandra Bordeianu, from Westminster's Development and Alumni Relations Office, said: "We are very grateful to Brion Research Institute of Taiwan (Sun Ten Group) and Herbprime Co., Ltd., who are generously sponsoring this new PhD studentship which will enable one researcher to further the field of Chinese Herbal Medicine. Our Graduate School supports comprehensive early career researcher development and promotes a strong culture of theoretical, practice-based and professional-doctoral research. This particular PhD project is expected to make valuable contributions as part of our strong community of researchers."
.
The application process will open shortly for students interested in this innovative PhD studentship.
.
Link to University of Westminster NEWS : https://www.westminster.ac.uk/news-and-events/news/2017/brion-research-institute-of-taiwan-and-herbprime-establish-phd-studentship-in-traditional-medicine
Related Posts