2020/07/19 Online Webinar-Experiences from Taiwan: Using Traditional Chinese Medicine to Support Wellbeing and Mental Health during the COVID-19 Pandemic
Of all the countries that fight with coronavirus, Taiwan has been one of the international elites and takes the leadership in sharing successful medical experience. So, how did Taiwanese citizens stand firmly in the dreadful pandemic?
This time, we invited two Taiwanese medical experts,
Dr. Hung-Rong Yen and Dr. Ming-Cheng Huang
,
to share their knowledges of using
TCM
and
acupuncture
to help people confront
COVID-19
pandemic.
Now contact our distributors and sign up: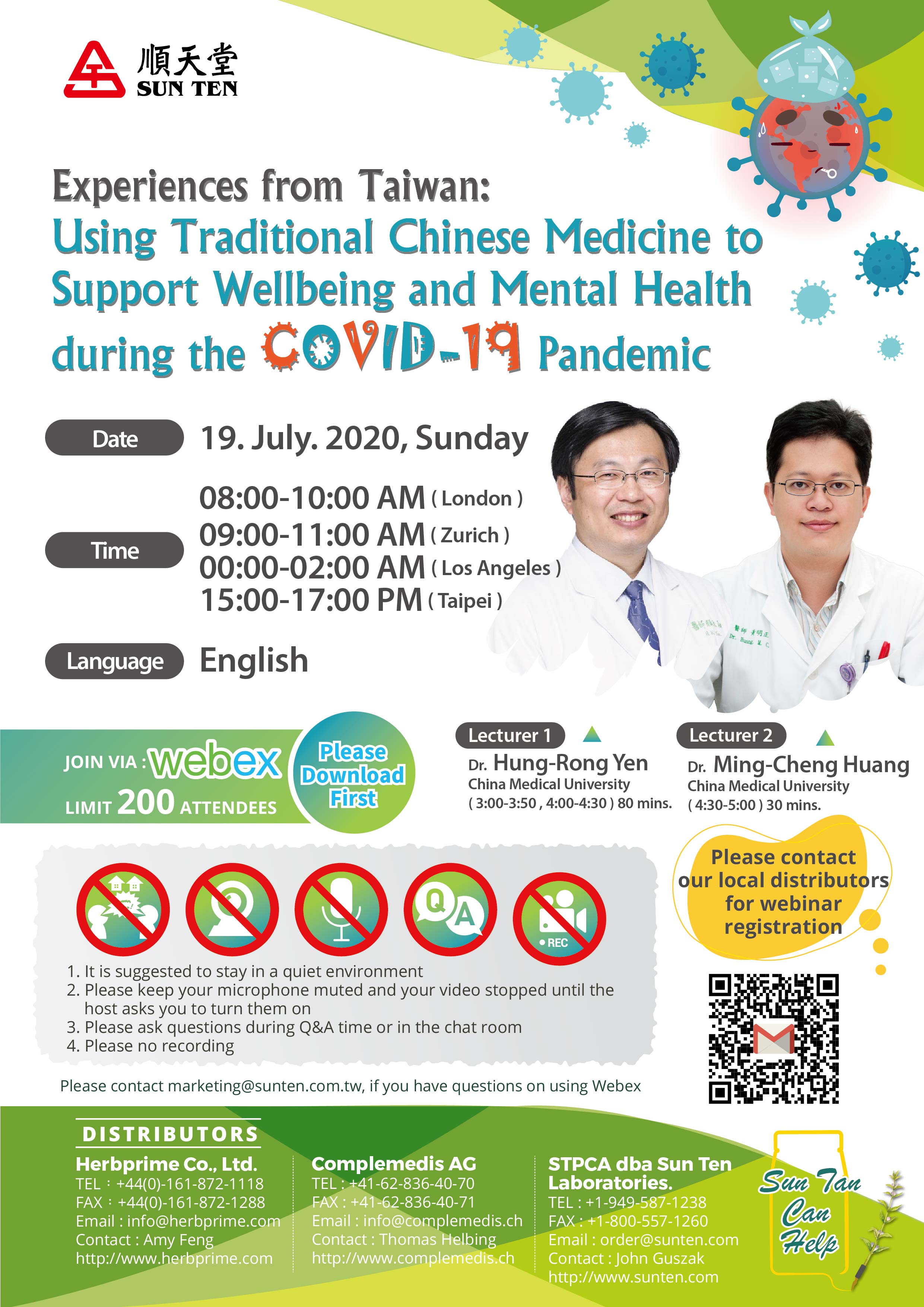 Related Posts