Online Webinar-Traditional Chinese Medicine for the Treatment of COVID-19: Research Overview
Worldwide countries are facing the COVID-19 pandemic and outbreak currently.

What can TCM help for our daily while waiting for the new vaccine launch?
Let's welcome

Dr. Hung-Rong Yen

and

Dr. Ming-Cheng Huang

from China Medical University, Taiwan to share the

clinical experience

and TCM differential diagnosis for symptoms of COVID-19.
Contact our distributors now to sign up :

近期全球

新冠肺炎

疫情拉警報更甚,
我們特別邀請到中國醫藥大學

顏宏融 醫師

,

黃明正 醫師

,
來為您講解台灣治療新冠肺炎的臨床用藥經驗和針灸穴位解析。
報名請洽以下連結: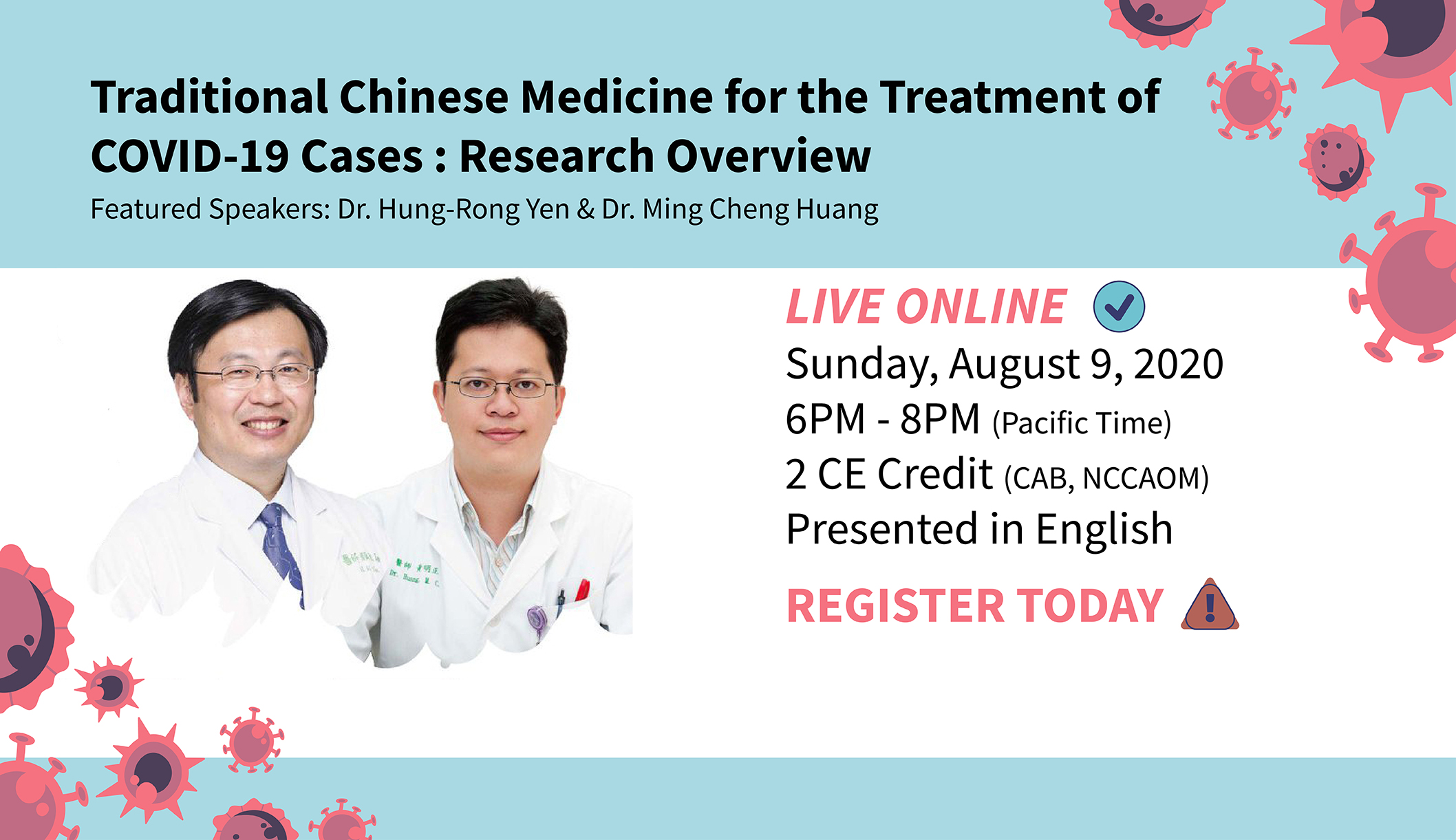 Related Posts