Online Webinar - Post Covid Syndrome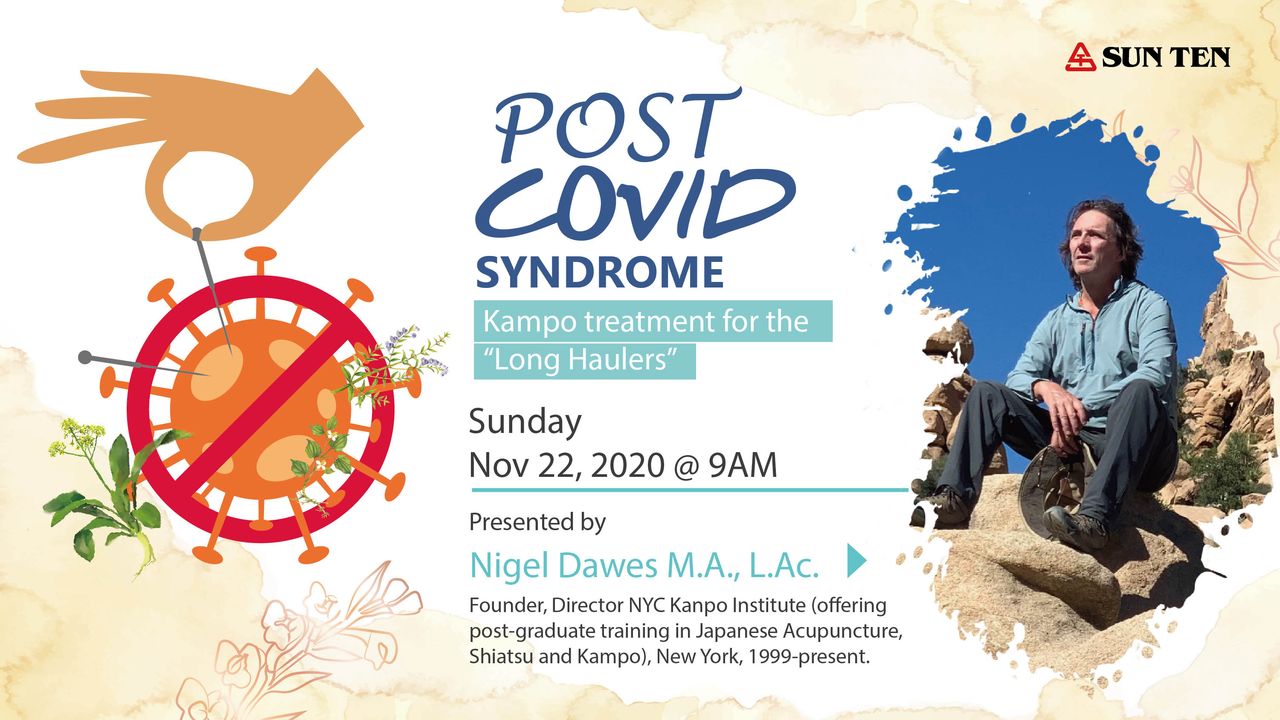 This seminar will identify the evidence and define the symptoms associated with the emerging phenomenon known as : Post Covid Syndrome. This syndrome will be compared and contrasted with the post-viral phases of prior epidemics such as SARS-CoV, MERS-CoV, influenza, avian influenza, adenovirus and other common respiratory pathogens.
CONTINUED EDUCATION CREDIT - 3 CEU
--California Acupuncture Board - Approved
--NCCAOM - Pending approval
*This class will be online only.
When : Sunday, November 22, 2020 at 9:00 AM Pacific Time (US & Canada)
Related Posts