Online Webinar - Kampo Discussion Panel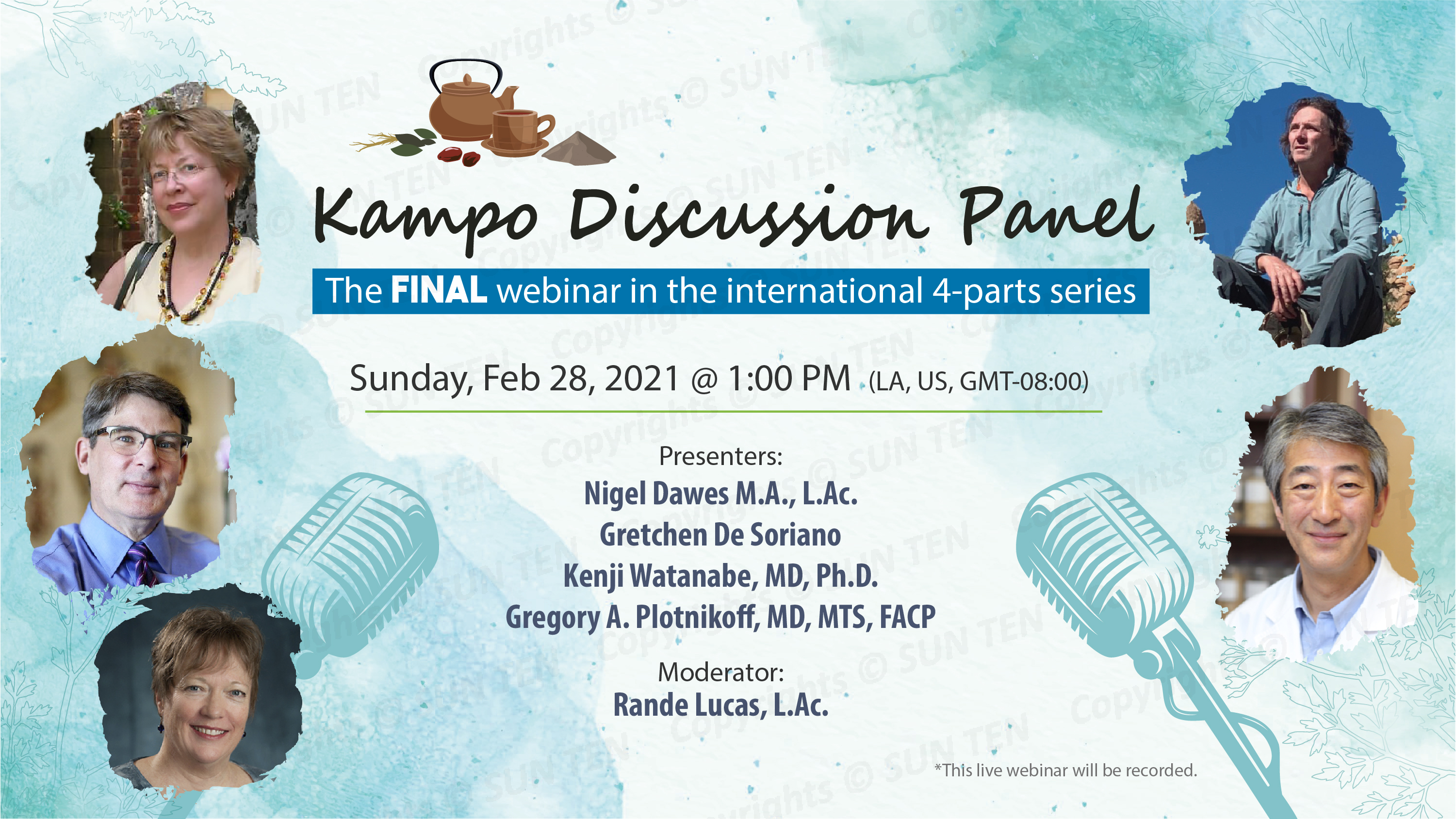 ABOUT THIS WEBINAR
This webinar will contain a brief summary overview of the previous webinars, a more in-depth discussion on key points, and Q & A for the panel. This live webinar will be recorded. The recording will be available for attendees and registrants.
---
Presenters: Nigel Dawes M.A., L.Ac., Gretchen De Soriano, Kenji Watanabe, MD, Ph.D., Gregory A. Plotnikoff, MD, MTS, FACP
Moderater: Rande Lucas, LAc.
---
CONTINUED EDUCATION CREDIT - NO CEU CREDITS FOR THIS EVENT
*This class will be online only.
---
When: Sunday, Feb 28, 2021 at 1:00 PM (LA, US, GMT-08:00)
Duration: 3 hours
Price: $20.00
Language: English
Related Posts