SUN TEN just held a captivating lecture entitled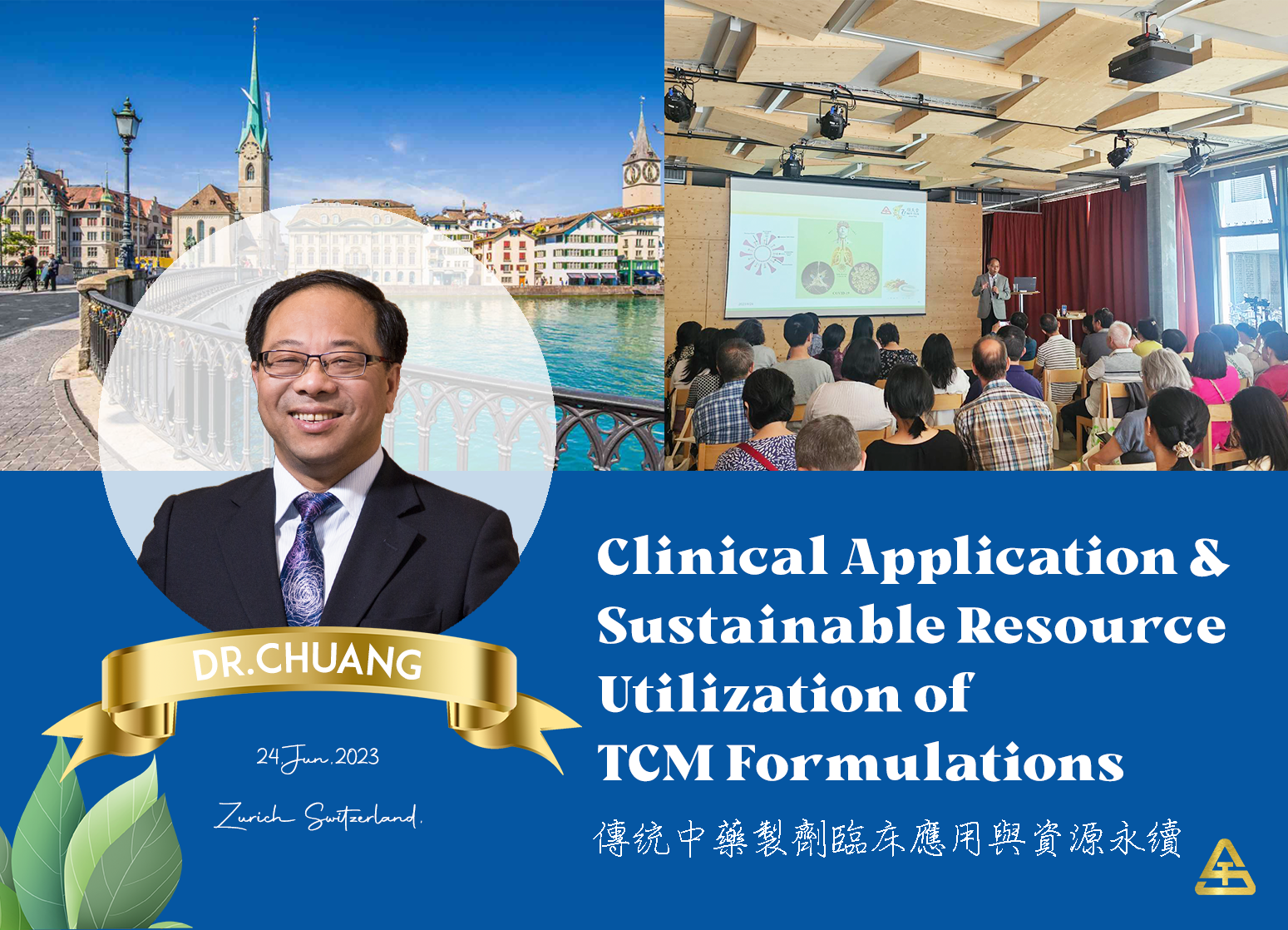 Dr. Chuang, the Director of Sun Ten Pharmaceutical Company, delivered a captivating lecture entitled "Clinical Applications and Sustainable Resources of Traditional Chinese Medicine (TCM) Formulations" in Zurich, Switzerland. The event garnered significant attention from professionals across Europe, including local practitioners, medical researchers, and esteemed representatives from the field of herbal medicine.
The lecture commenced with a comprehensive overview of the development of TCM formulations, emphasizing their extensive histories steeped in experience and their substantial contributions to modern healthcare. Dr. Chuang further elucidated Taiwan's successful implementation of TCM formulations during the pandemic. Subsequently, the discussion revolved around addressing post-COVID symptoms, encompassing fatigue alleviation, immunity enhancement, and overall healthcare promotion.
We are delighted to note that the lecture thoroughly addressed pertinent issues associated with medicinal herb supply and resource sustainability. Attendees expressed their satisfaction in learning about our concerted efforts in cultivating medicinal materials, such as dendrobium, ginger, mulberry, honeysuckle, Echinacea, and hibiscus, and forging collaborations with farmers, and partnering with ecological conservation group to safeguard the natural environment's sustainability. We firmly believe that only through the collective endeavors of all involved parties can we actualize a healthier future.
一場精采的「傳統中藥製劑-臨床應用與資源永續」演講,6/24日在瑞士蘇黎世舉辦,吸引來自歐洲各地的專業人士,包括在地中醫師、醫學研究者以及中藥學界的重要代表與會,演講首先回顧了傳統中藥製劑湯、散、丸、煮散的發展與特性,其深厚歷史和豐富經驗對於現代醫療的重要性,及單複方臨床應用在很多醫療領域獲得明確的成果,包括分享台灣在面對嚴峻的疫情期間,成功地運用了中藥製劑,取得了卓越的效果,及後續新冠後遺症、緩解慢性病症狀、提高免疫力以及促進整體健康的照護治療。這一經驗不僅證明了傳統中藥在應對當代健康問題上的重要性,也為全球中醫藥領域提供了寶貴的參考。
莊總經理特別討論了中藥材供應與資源永續議題,其中保護中藥材的來源和保護生物多樣性是當前中醫藥領域面臨的重大挑戰。多年來,順天堂藥廠致力於石斛、薑、桑、金銀花、紫錐菊、洛神花..等藥食用作物的種植研發與量產,並與生態保護單位合作,確保中藥材供應的可持續性,同時保護自然環境的完整性。整場演講氣氛熱烈,與會者們積極參與討論,表達共同努力的精神,為中醫藥領域的進一步發展和貢獻,各方共同努力,才能實現更健康的未來。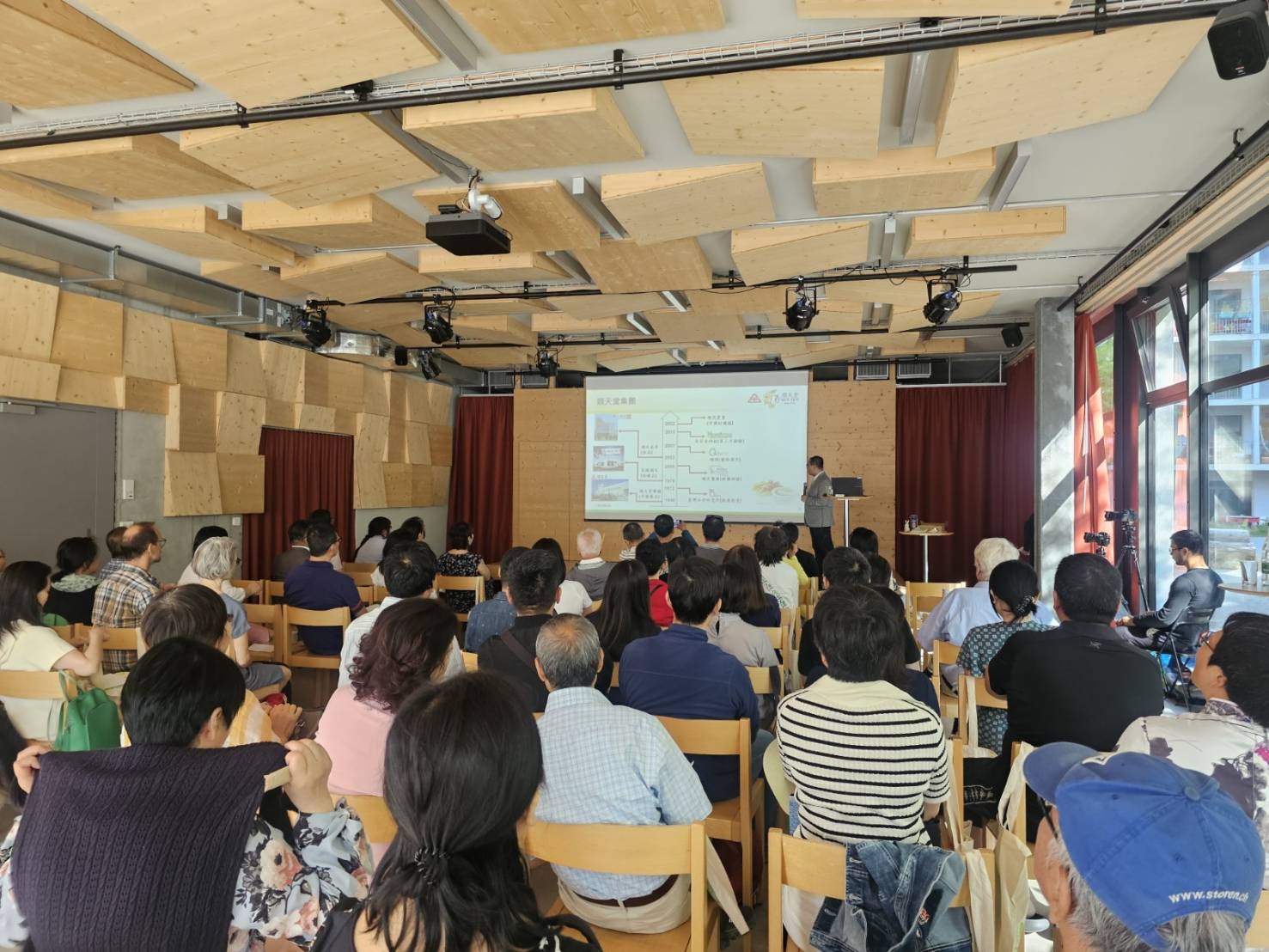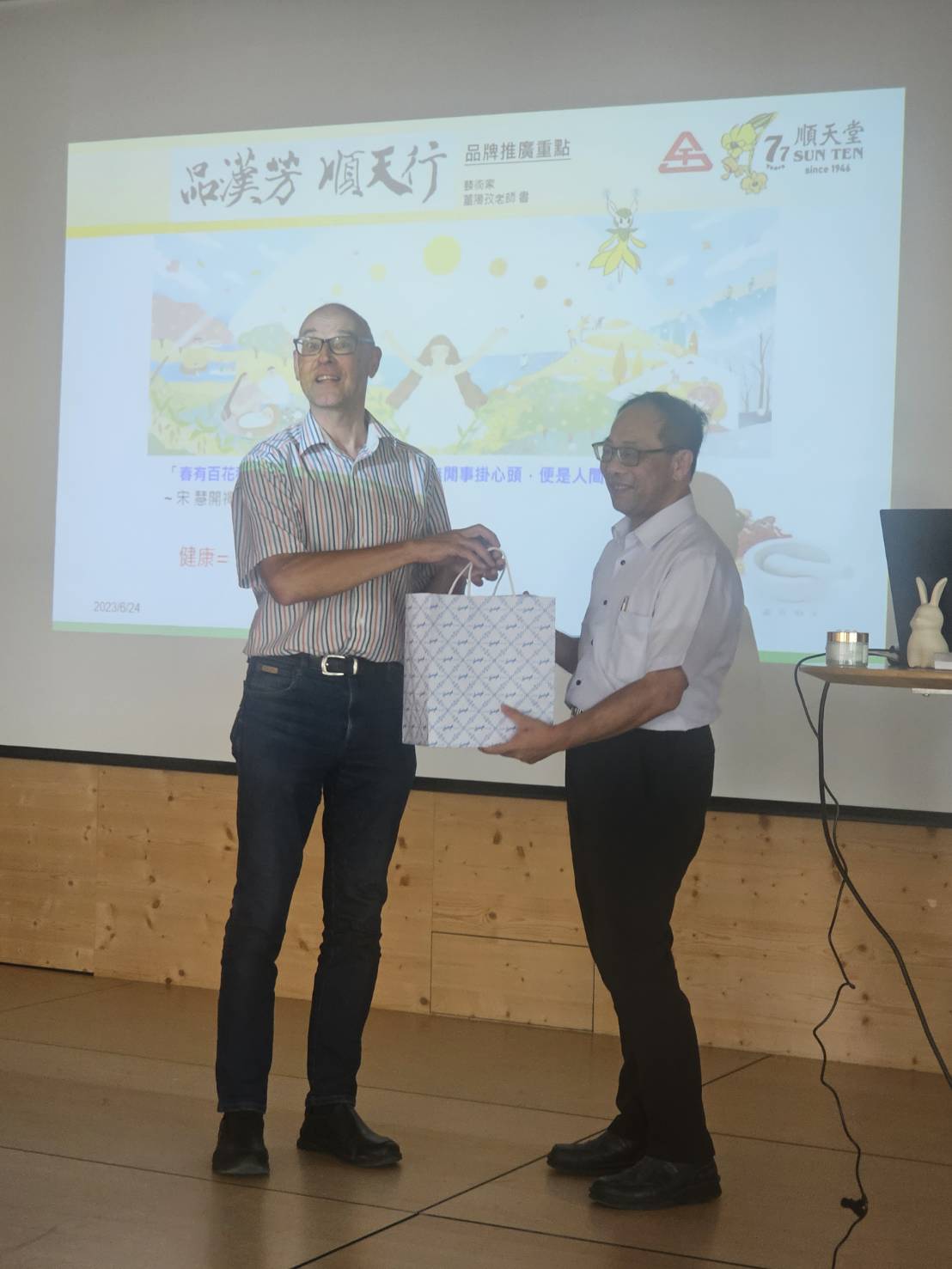 Related Posts